Who We Are
Columbia Law School's Center on Corporate Governance was inaugurated on June 17, 2003 with a conference called "Roundtable on Access to the Proxy Statement." The event brought together leading institutional investors and academics to discuss the prospects for direct shareholder nomination, through a corporation's own proxy statement, of a limited number of "watchdog" directors.
The Columbia Blue Sky Blog
The Center on Corporate Governance oversees and manages the Columbia Law School Blue Sky Blog, an affiliate of the center. You can access the Blue Sky Blog here.
The Center accomplishes three things:
(1) it organizes and sponsors conferences, generally funded by law firms and bar associations (and, to a degree, by Columbia Law School); these conferences debate current issues and can lead to law review articles or other secondary literature expanding on the conference debate;
(2) it oversees and manages the CLS Blue Sky Blog, which describes itself as an affiliate of the center; and
(3) it employs students in editing and selecting articles, generally giving them credit hours for this work.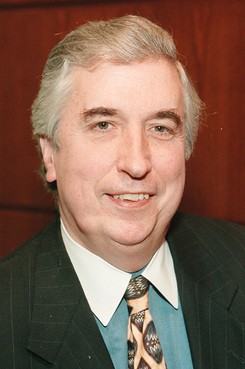 John C. Coffee Jr.
Adolf A. Berle Professor of Law
A prolific scholar, sought-after speaker, and frequent news commentator, John C. Coffee Jr. is active in several fields, and is a recognized leading authority on securities law, corporate governance, white collar crime, complex litigation and class actions.
Professor Coffee has been elected a Fellow of the American Academy of Arts and Sciences, and is also a Life Fellow of the European Corporate Governance Institute and the American Bar Foundation. He has also been repeatedly listed by the National Law Journal on its annual list of "The 100 Most Influential Lawyers in America."
Annual M&A Conference December 2, 2022
M&A Conference Returns After 2 Year Hiatus
Professor John C. Coffee, Jr., Eduardo Gallardo, and Professor Joshua Mitts, in association with Paul Hastings LLP and the Millstein Center, present the return of our Annual M&A Conference at Columbia University Law School scheduled for Friday, December 2, 2022.